Automatic Tube Sterilizer Machine for Beverage
Product Detail
Product Tags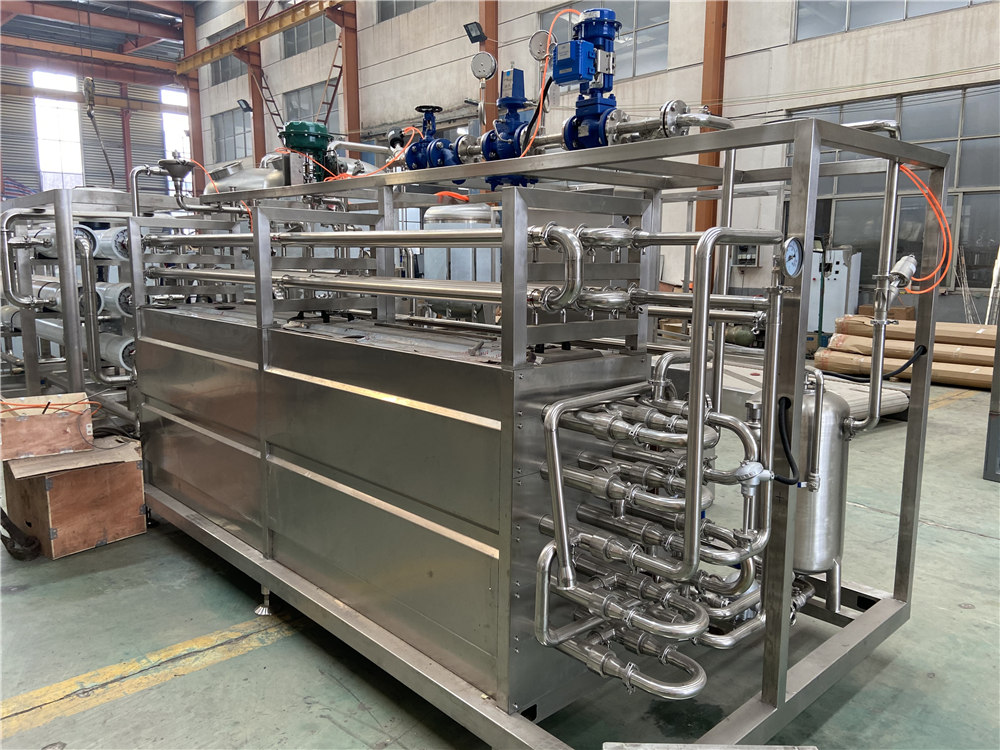 The equipment is a casing type high temperature sterilization machine. The whole unit has the characteristics of compact structure, good sterilization effect, convenient operation, wide adaptability and so on. According to the needs of users, the sterilization system can be supplied separately, including the sleeve type sterilization machine, preheating tank, insulation tank, etc. This system has the function of homogenizing machine interface, preventing the formation of milky stone and pasteurizing.
The UHT sleeve sterilizer is widely used in the automatic system of "aseptic" heat treatment of liquid food. The product has a wide range of viscosity and can adapt to fibers and particles.
Suitable for dairy, juice, tea drinks, condiments, syrups, fluid with particles, all kinds of thick sauce and other materials. It is an ideal equipment for extending the shelf life of materials through sterilization and cooling. According to the user of different materials heating, sterilization, heat preservation and cooling of different process requirements, process combination design, with a variety of safety protection measures, automatic control of the whole process, stable and accurate.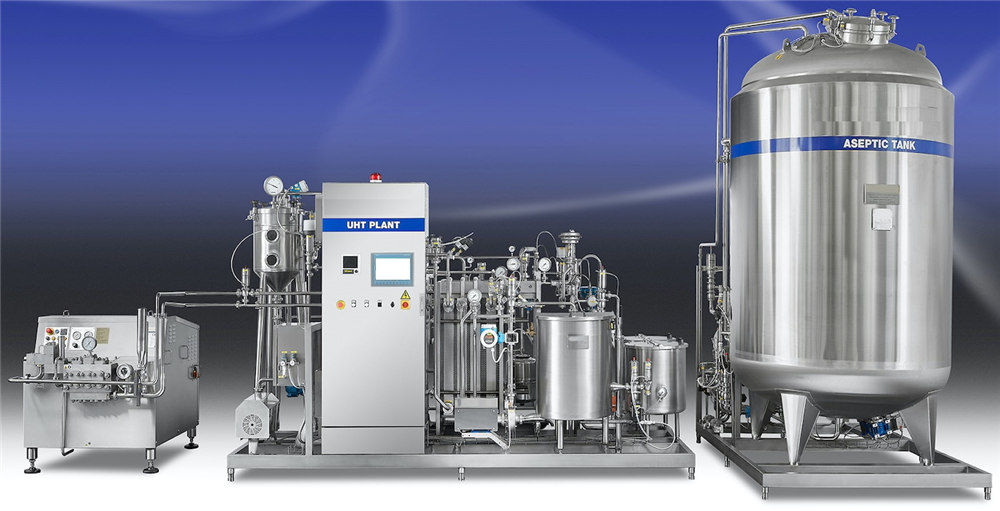 1. The use of product viscosity range is large, suitable for sterilization of a variety of fluid materials.
2. Automatic or semi-automatic computer control equipment, touch the LCD screen operation;
3. Instantaneous processing, maintain the original flavor of the product;
4. PID temperature control system, sterilization temperature in the recorder real-time continuous record;
5. The product heat treatment process is uniform, heat recovery up to 90%;
6. There is no contact point in the tube, no health dead Angle, the product will not adhere to the tube, and the bellows in the sterilization process to form a higher turbulence, in the process of material flow has a self-cleaning effect, so it is not easy to form inside the tube scaling and pollution;
7. Longer running time and better CIP self-cleaning effect;
8. Fewer spare parts and lower operating costs;
9. Easy to install, check and disassemble, convenient pipeline maintenance;
10. The material is made of stainless steel 304/316L, can withstand higher product pressure.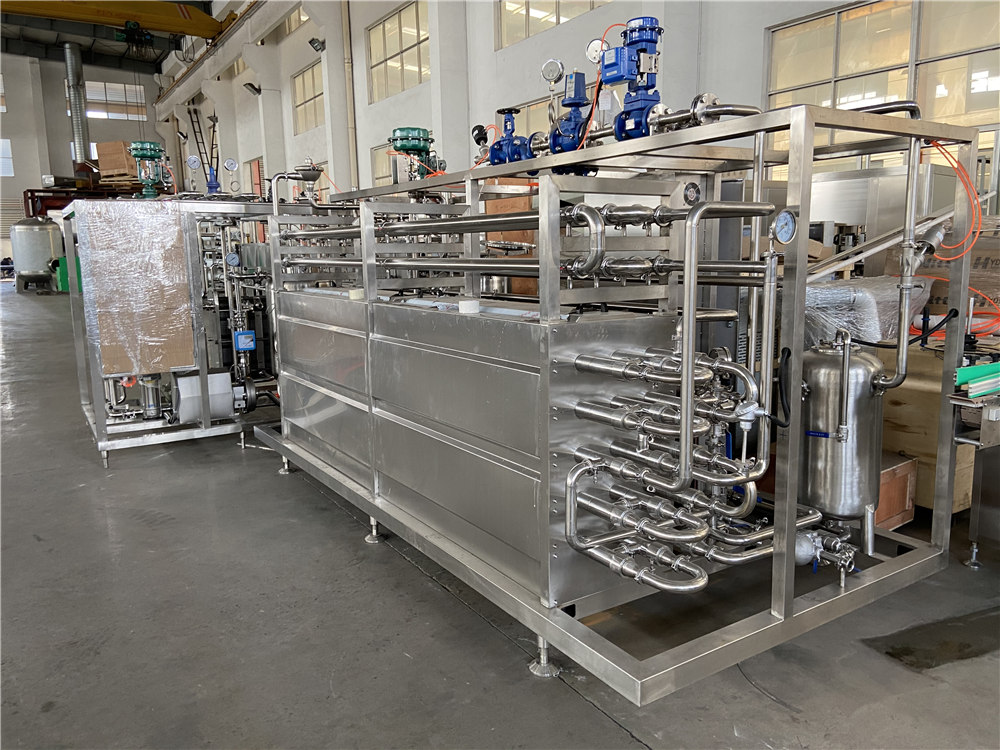 ---
---