Cap Elevator-cap Washing Tunnel
Product Detail
Product Tags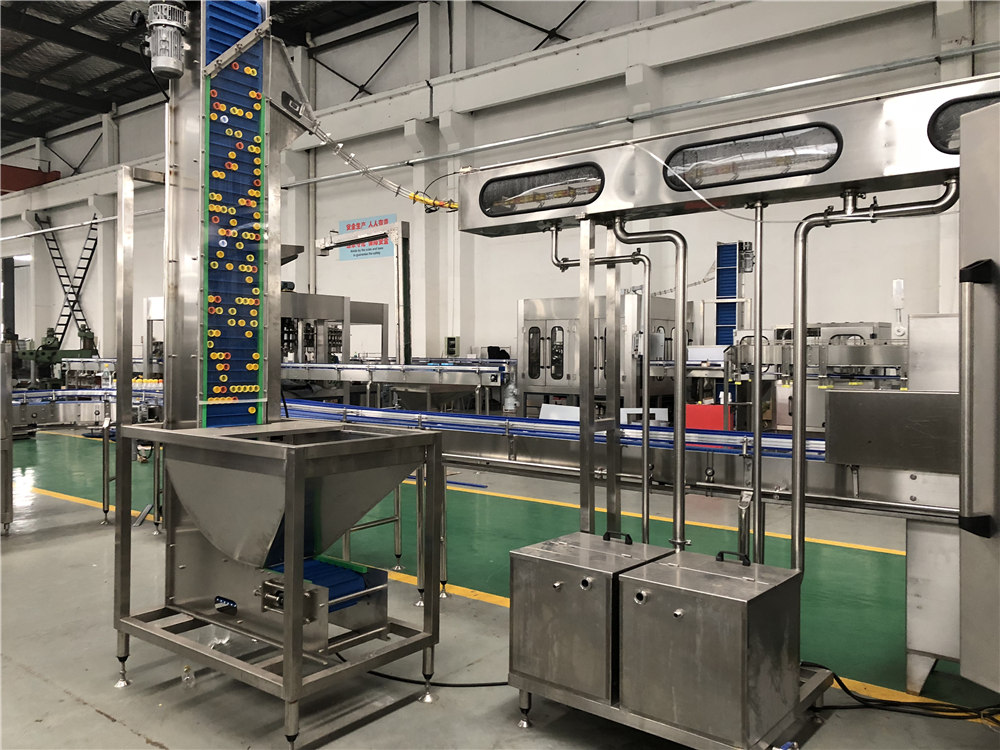 Scope of application and feature of the product
Cap conveying machine is a conveying system for different types of bottle caps in beer and beverage industry. It is composed of storage bucket, conveying part, transmission part, tensioning (deviation adjusting) device and electrical control.
The cap conveying machine is all stainless steel frame structure, and the plastic part uses the sanitary grade material, which is conducive to the cleaning of the equipment itself and to ensure the health needs of the products. There are many types of conveying parts (including scraper inclined conveying, belt horizontal conveying, chain vertical conveying, etc.), which can be selected according to different cap specifications and site installation position and size. In addition, the cap transmission machine has the advantages of convenient operation, simple control, missing cap alarm, full cap stop, low noise.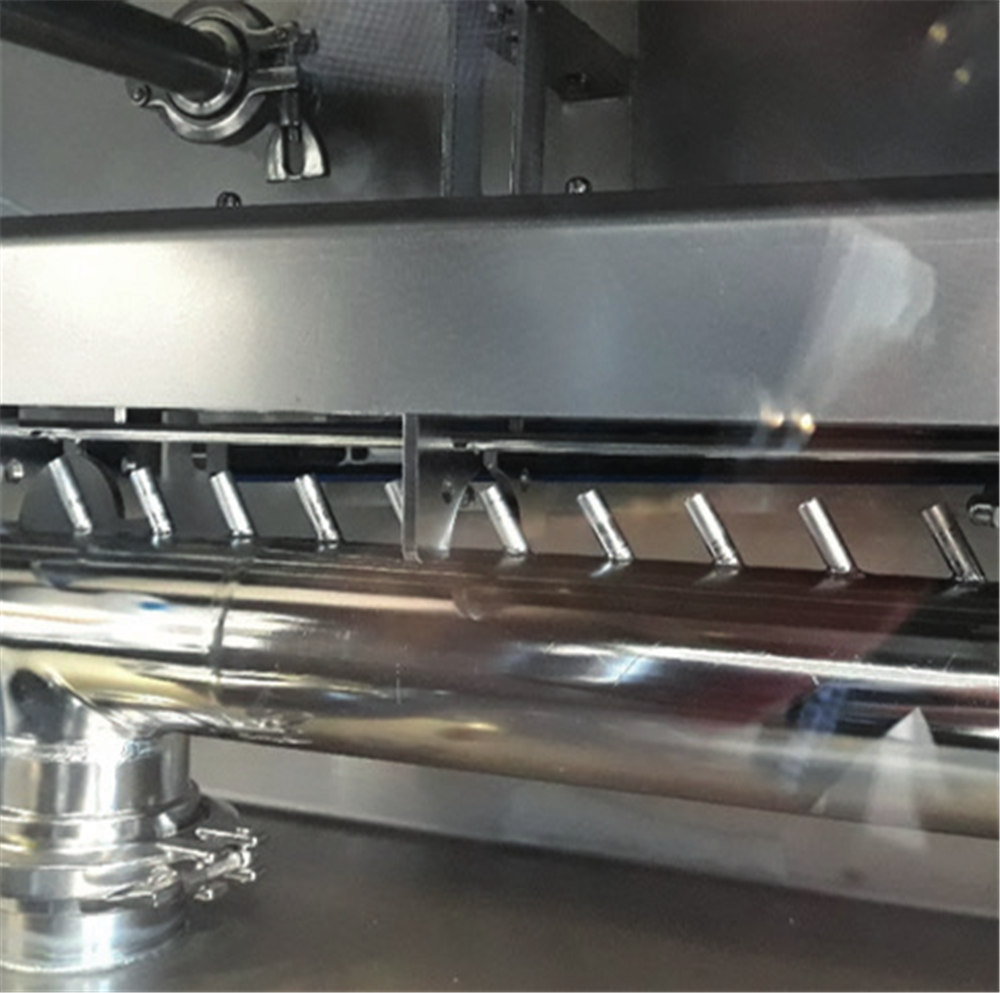 1. Power: 0.6 ~ 1.5KW
2. Scraping conveyor line speed: 5-20m/min (adjustable)
3. Conveying capacity: 1000 PCS /min
4. Cover storage: 38,000 pieces
5. Power supply 400/230vac±10%, 50Hz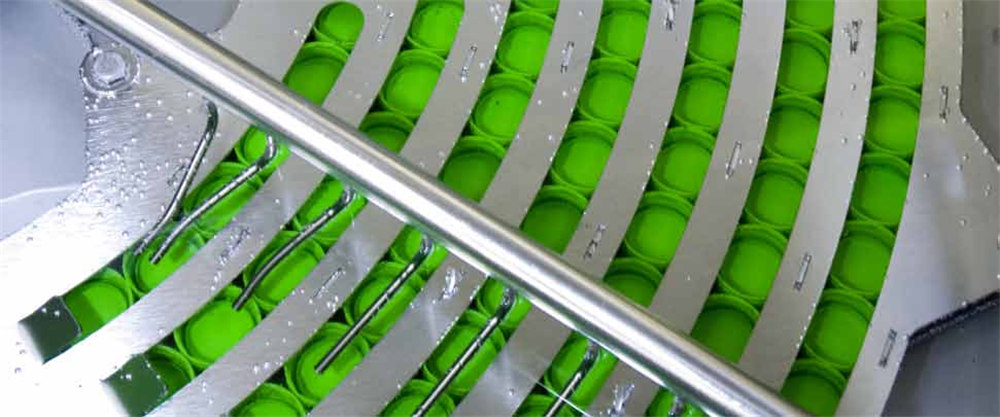 Cover cleaning sterilizer:
The lid is easily contaminated between the hopper and the capping machine, which requires the lid to be cleaned/sterilized prior to capping. There are straight tunnel cover washing machines and rotary cover washing machines for cleaning/sterilization.
Linear cover washing machine is to add a spray cover on the cover travel channel and store recycling spray water box. In this way, the cleaning time of the lid is limited, compared with the rotating washing time of the lid machine. After the cover is lowered from the cover slot, it enters the turntable and then rotates along the channel. The cover mouth is turned upward and sprayed with sterilized water for washing. Machine size according to customer washing time requirements design.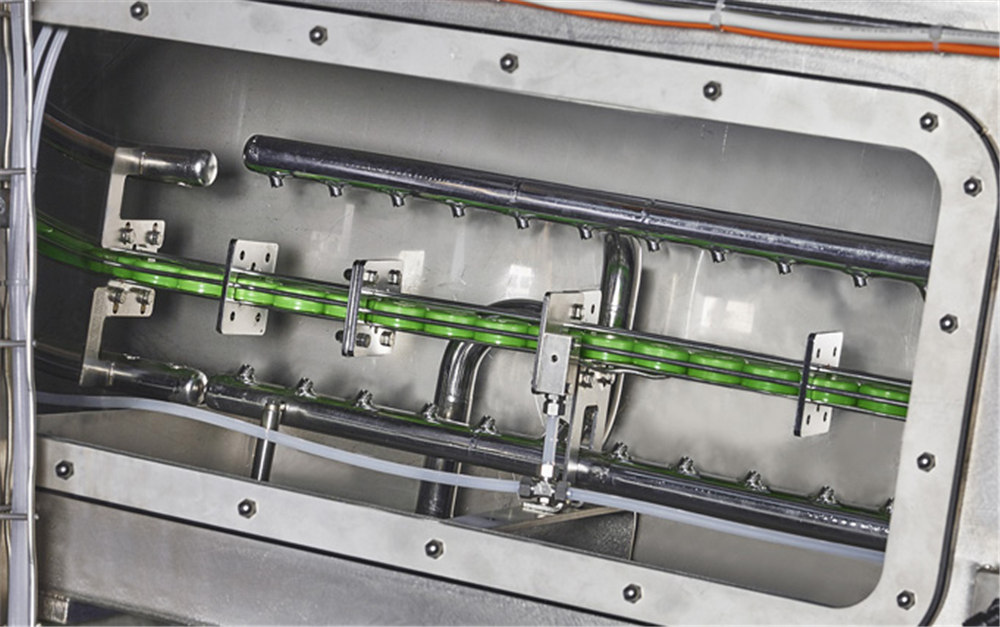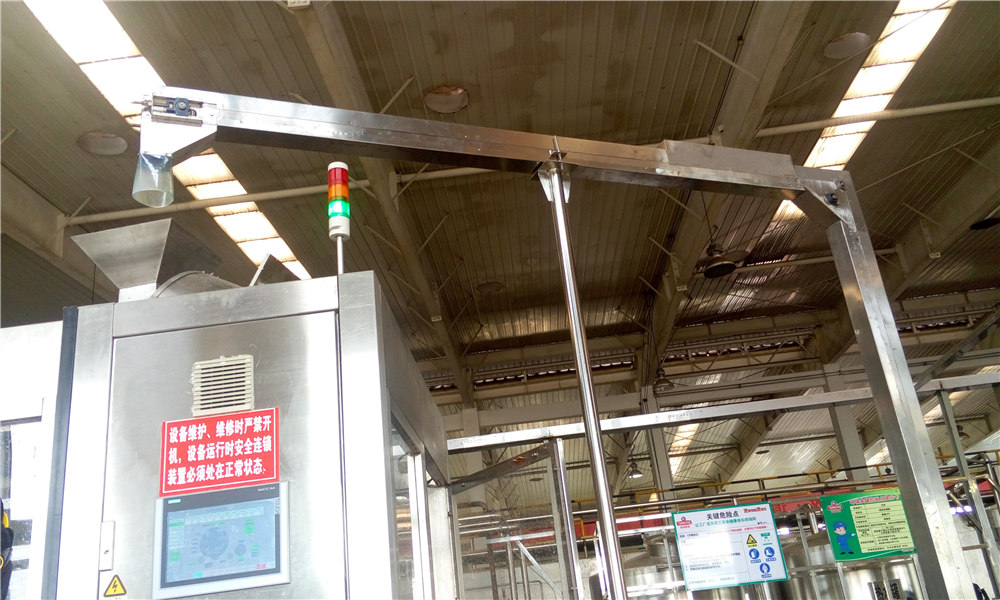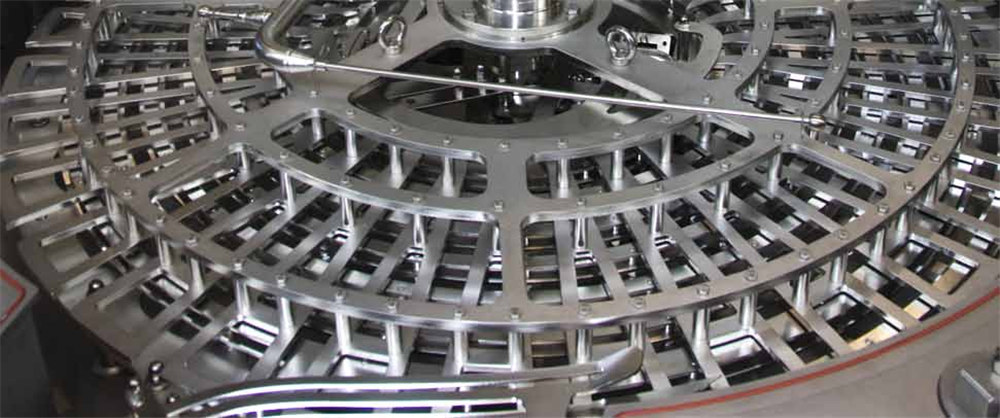 ---
Previous:
Bottle & Box Devider & Combiner
---