High Speed Automatic Gantry Palletizer
Product Detail
Product Tags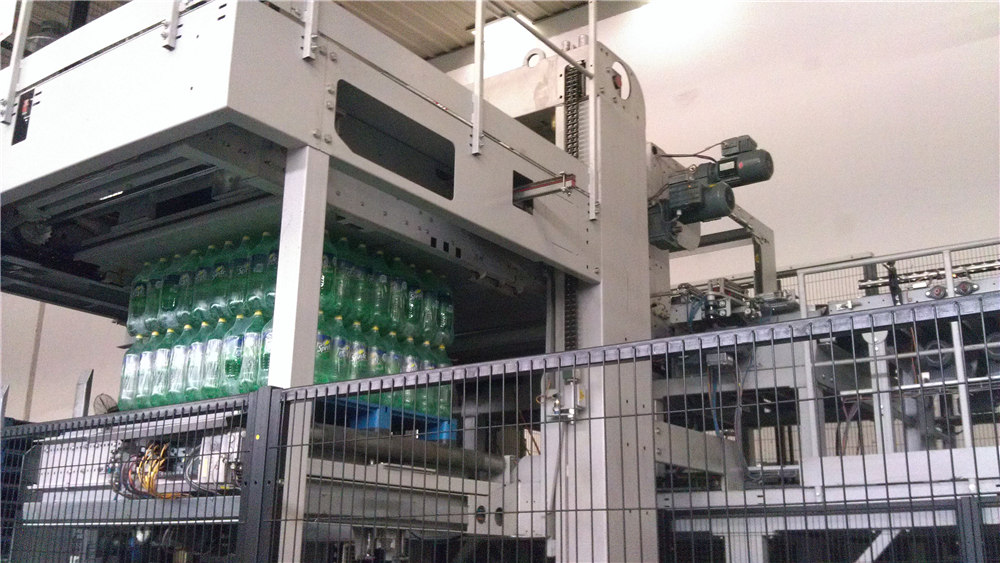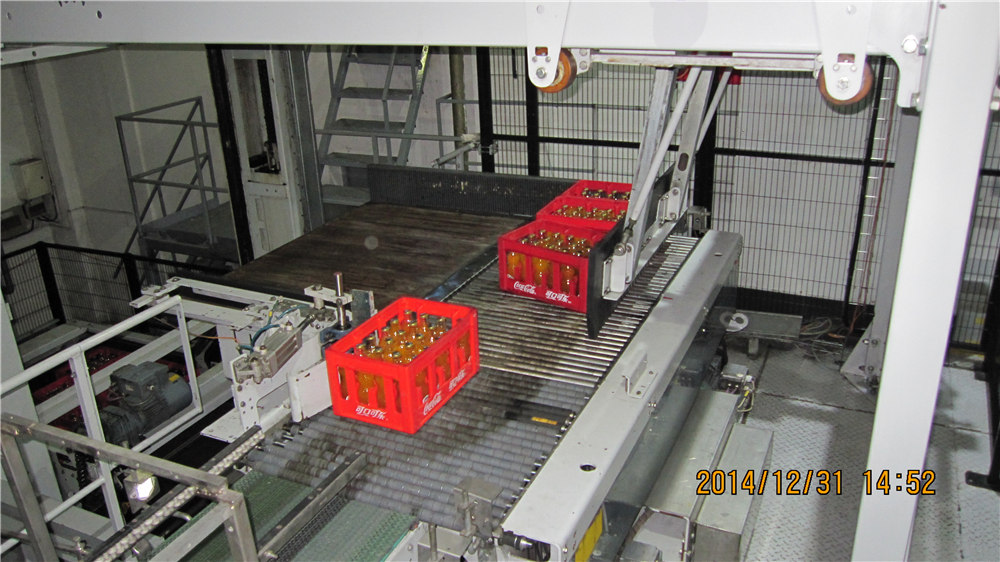 Palletizer is the carton, turnover box and other regular products have been loaded into the product, according to a certain arrangement, automatic sorting in the palletizer lifting platform to be stacked; 10-12 neatly placed pallets are placed on the automatic pallet machine by forklift, and the machine automatically separates the pallets in turn and sends them to the palleting position for positioning. Lifting platform through the transverse transplanting mechanism, the product is placed on the tray, can be stacked multi-layer; After the whole stack is placed, the lifting frame rises to a high level, the pallet conveying line starts, and the pallet output equipment completed by palletizing is taken off the line by forklift. The whole process is completed automatically without human intervention. Especially suitable for pipeline use, easy to move; PLC program control, simple operation, stable action. Can greatly reduce the labor force and reduce labor intensity. Using the concept of high speed, smooth, space saving design, faster, more space saving. One machine multi-purpose, quick adjustment, do not have to replace the stacked products and worry.
Scope of application: corrugated carton, plastic box, bucket packaging, bag packaging, etc.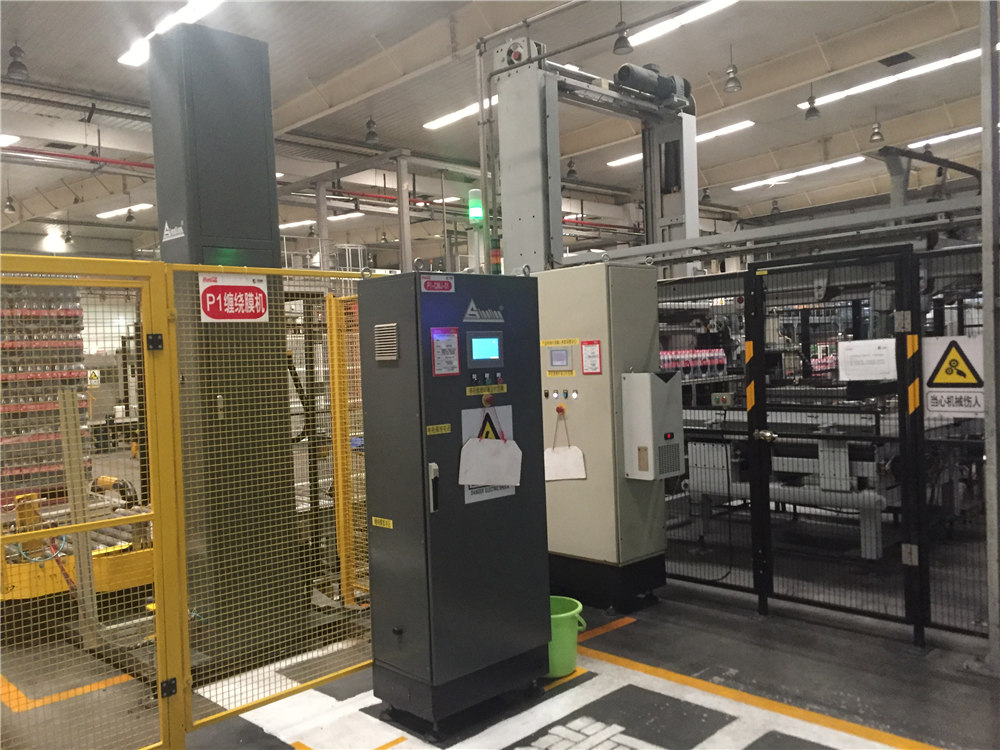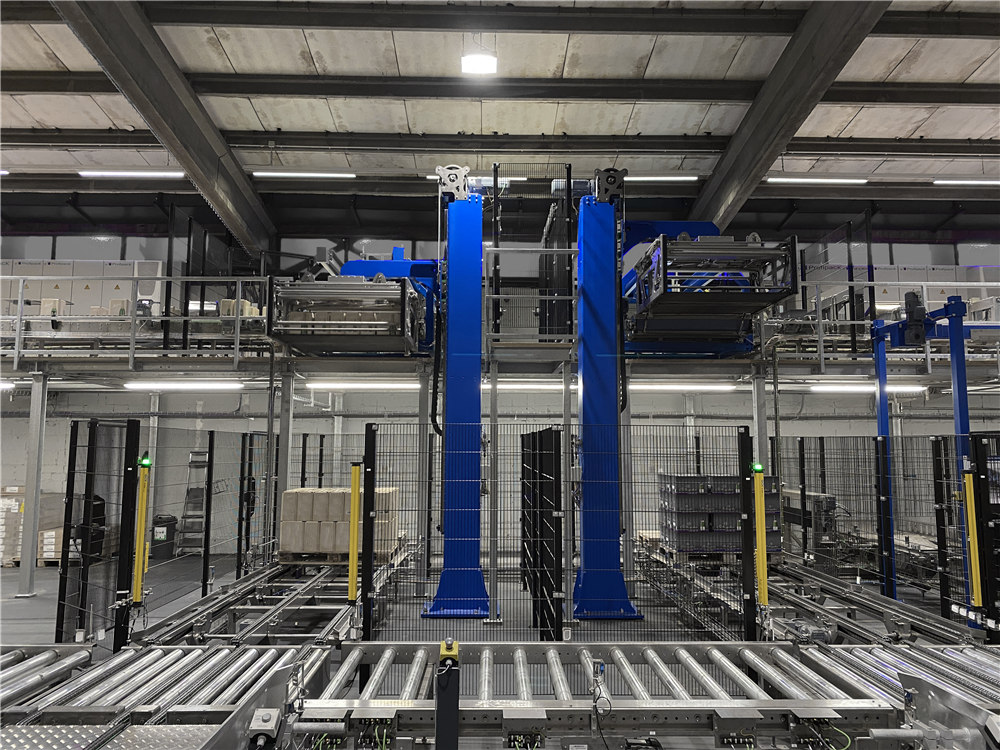 Equipment composition: product conveying line, whole row row conveying line, main push device, palletizing host, pallet distribution machine, pallet conveying line, electrical control system and safety protection net.
1. Using continuous into the box, faster speed.
2. When replacing the specifications, select the stacking type on the panel, the adjustment of mechanical parts is simple and convenient; Can store a variety of stack type;
3. Large capacity automatic stack machine, can accommodate 10-12 empty pallets.
4. The use of first-line brand electrical components, to determine the stability of equipment.
5. Neat, beautiful and efficient; Can greatly reduce labor.
Type
XYMD-20/D
Power source
380V 50HZ 7.5Kw
Applicable product
Cartons, turnover boxes, film wrapped beverage, barreled products, etc
Product dimension
Customize as needed
Applicable pallet size
L1000~1200*W1000~1200*H120~150mm(According to the actual pallet design)
Arrangement mode
Customize as needed
Stacking height
≤1800mm

(Customize as needed)

Speed
20-20 case per minute

(According to the stack type)

Air pressure
≥6 Kg/cm²
Gas consumption
0.2m³/min (Depends on the product packed)
Product transport height
900mm(Customize as needed)
Pallet conveying height
600mm(Customize as needed)
Pallet transport mode
According to the pallet structure can be used drum type, chain type, chain plate, etc
Machine demension
L7300*W4100*H3100mm
Machine weight
1000Kg
Equipment material
The main material is carbon steel spraying plastic, and the part in contact with the material is stainless steel

(Customize as needed)

Device configuration
(Customize as needed)
---
---