Automatic Galss Bottle/ Can Depalletizer Machine
Product Detail
Product Tags
Depalletizer machine is mainly used to unload the glass bottles (PET bottles, cans) to be unloaded to the bottle delivery chain, so as to carry out the whole line of production. This equipment belongs to the general equipment, can be widely used in beer, beverage, food, chemical, pharmaceutical and other industries of different bottle shape bottle unloading needs.
The equipment includes: input platform, unpacking, bottom hole platform, empty pallet platform, lifting structure, bottle delivery platform, unloading layer partition mechanism, conveying car and so on. The production speed can reach 20,000-50000bpH.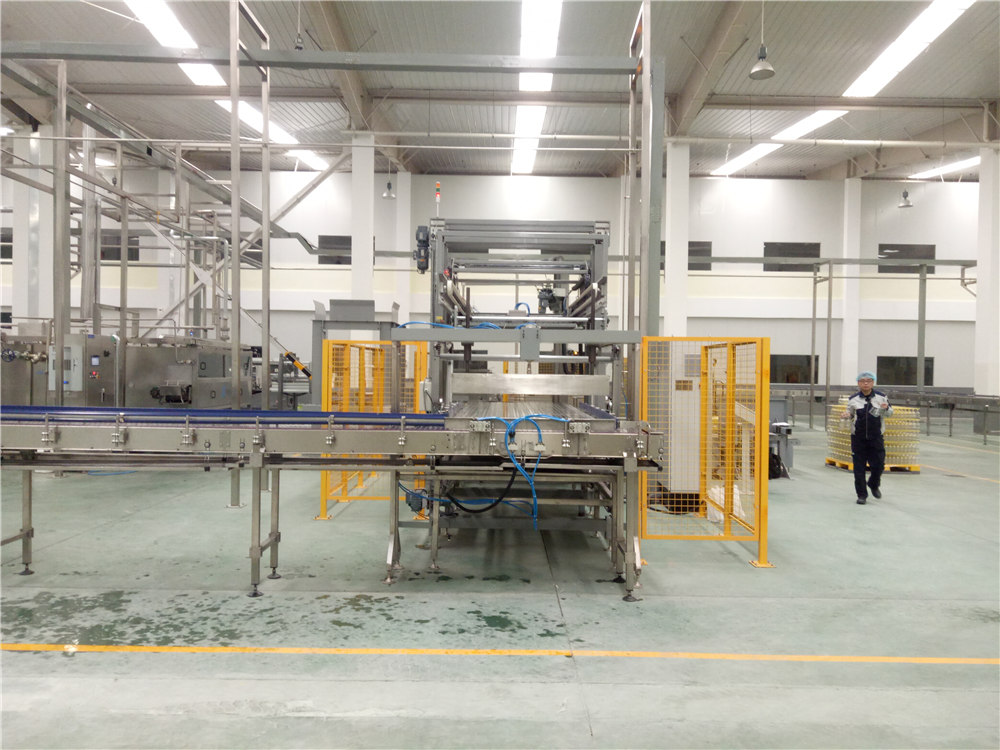 1. Host Computer
The main machine includes: main machine frame, lifting well, bottle transport trolley, sucker mechanism, plate transport trolley, layer separator collection frame.
2. Chain conveying line
The chain conveyor line has 1600 standard length of palletizing, 2400 length of unpacking platform and turning palletizing.
3. Bottle delivery platform
The main conveyor belt adopts stainless steel chain plate. Side plate material is stainless steel, sprocket open type, easy to replace.
4. Operating platform
The column adopts 100mm×100mm×5mm square pipe, the beam and reinforcement adopts 12# channel steel, and the surface is treated with hot dip zinc. Grid type non-slip construction.
5. The board warehouse machine, the maximum width size can be adjusted to 1200; Collection and release tray.
6. Unpack the platform
The foot pedal of the unpacking platform is galvanized pattern plate.
7. Forklift protection
Forklift protection is used to protect the chain from being hit by forklift and to prevent the tray from being deflected.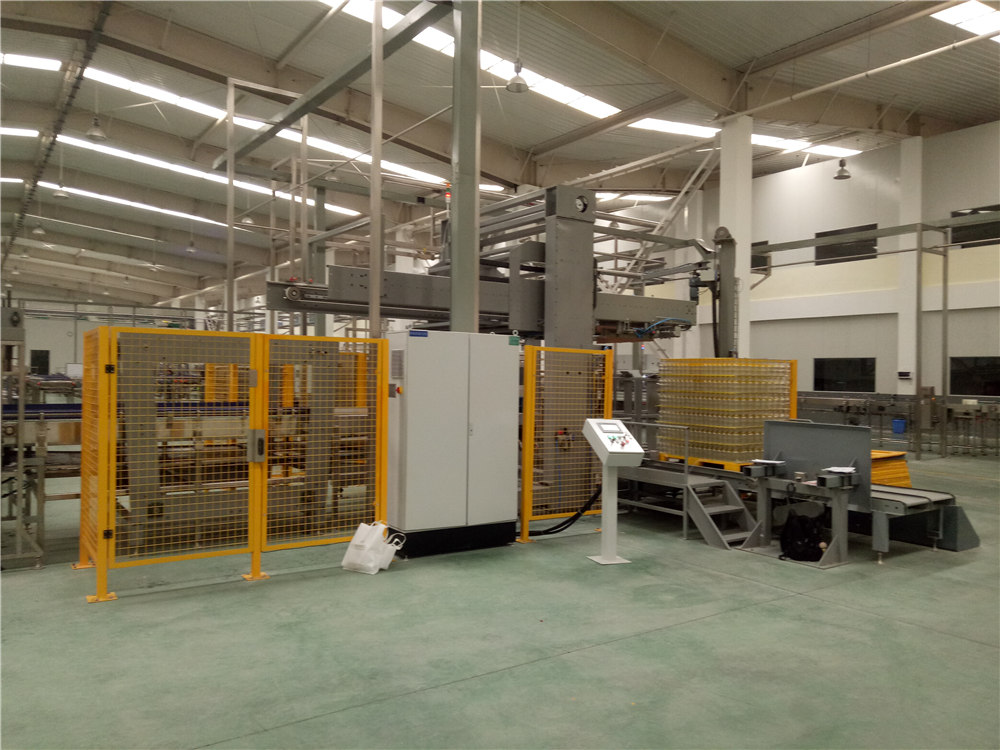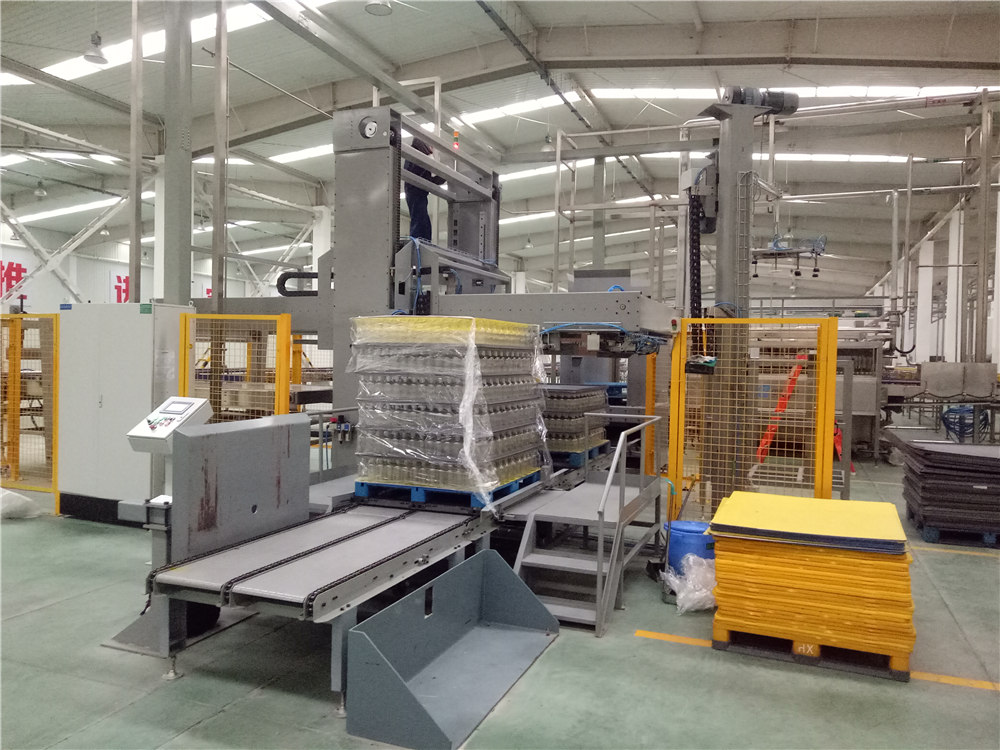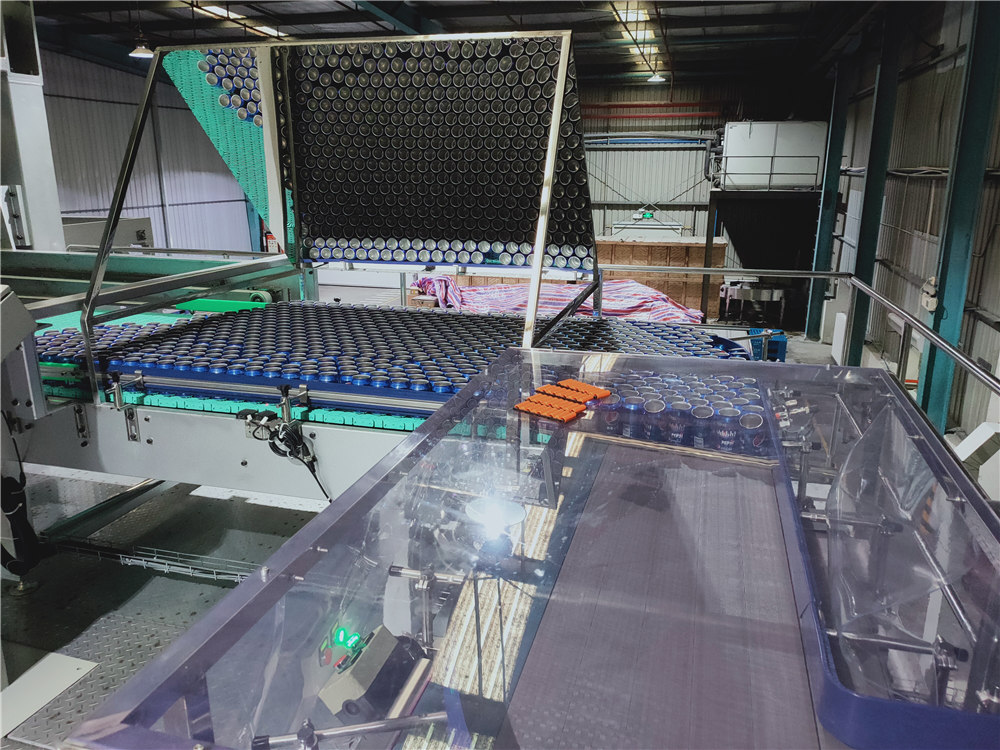 The bottle stack to be unloaded is lifted through the upper and lower lifting mechanism of the main engine, and the height of the bottle height is lifted one layer each time. The bottle lifted up is transported to the conveyor belt through the bottle discharging conveying mechanism at the upper end of the main engine, and a whole layer of bottles are transported each time. At the same time, the suction cup on the bottle discharging conveying mechanism will suck the layer separator and send to the layer separator recovery mechanism. This cycle until the unloading of the whole stack is completed.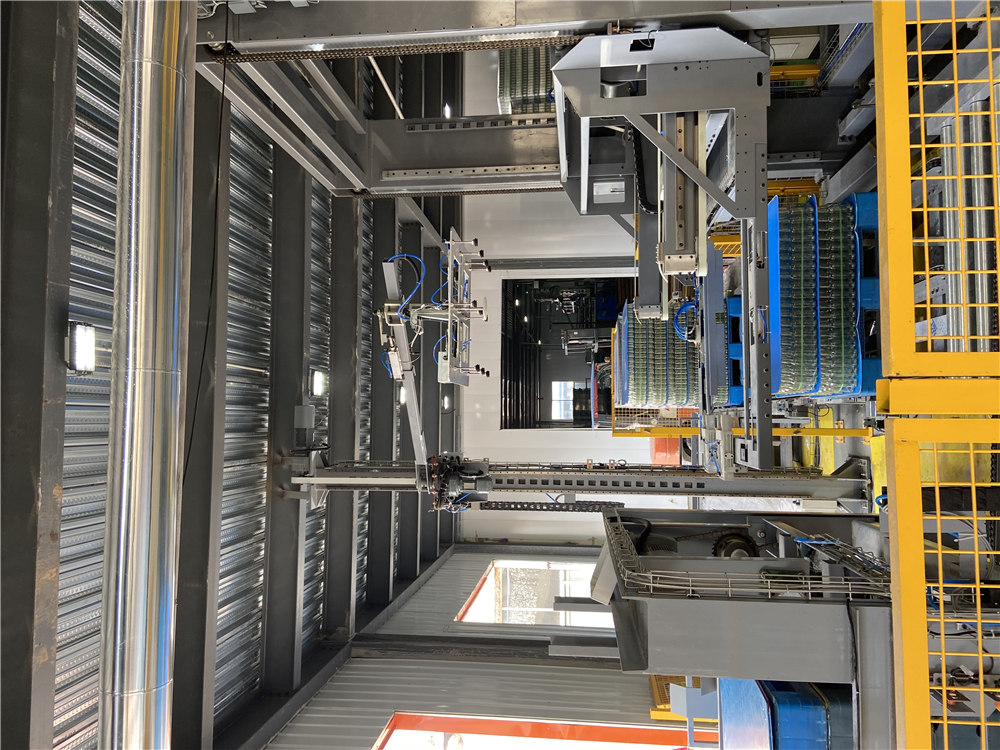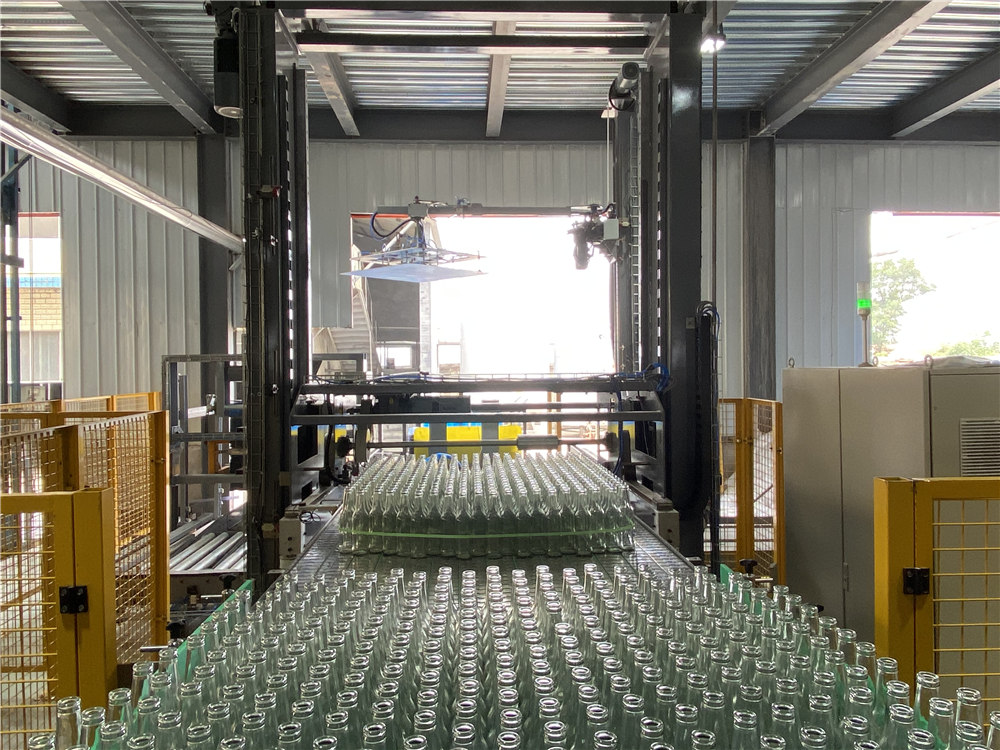 1. Grasp and place the whole column or the whole layer;
2. The safety protection device can automatically stop and alarm when the equipment is abnormal;
3. The structure is simple and easy to maintain;
4. High degree of automation and intelligence.
5. Oallet lifting platform self-locking lifting, stacking machine using cylinder lifting, stable action.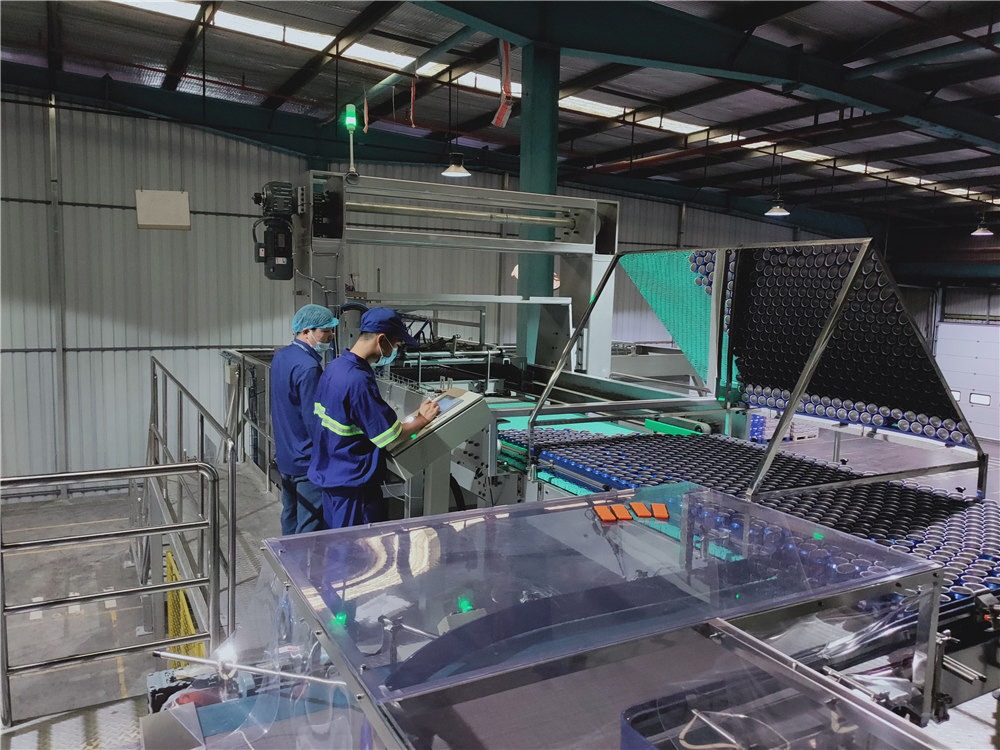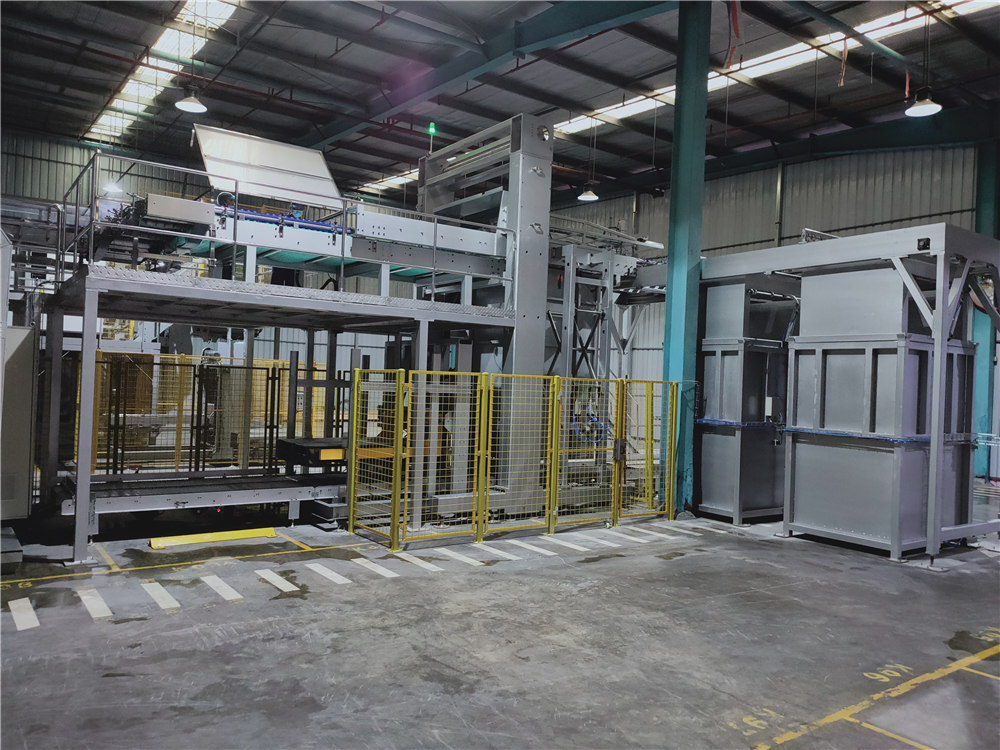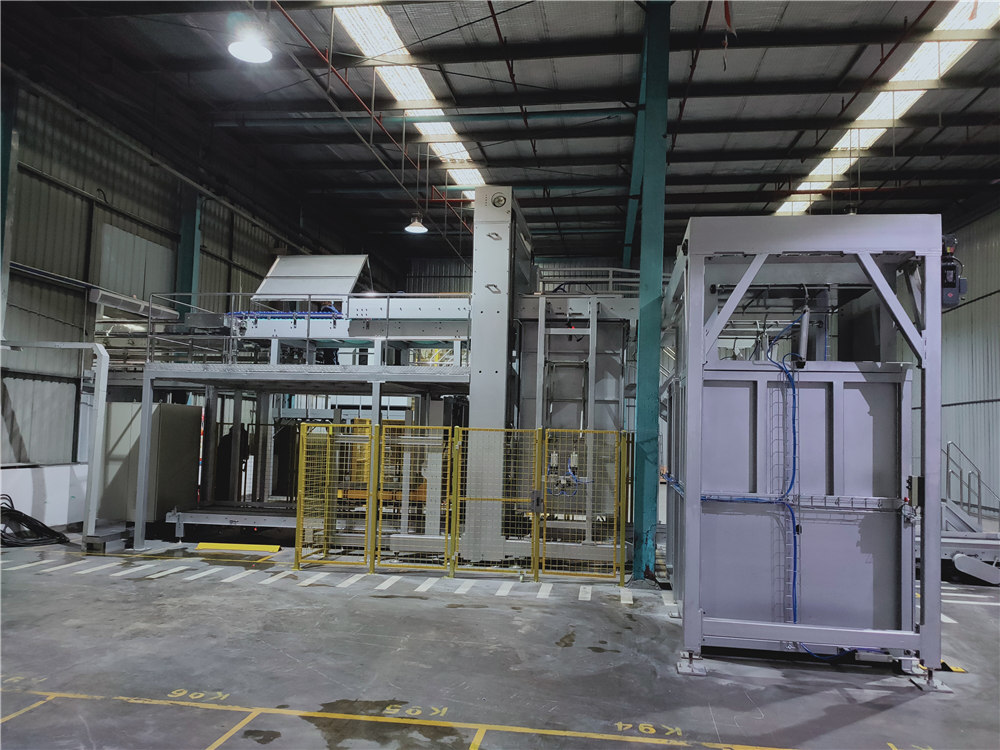 type
XD200(200A)
XD300
XD400(400A/400Y)
XD500(500P/500T)
capacity(bottles per hour)
20000-30000
<36000
<48000
40000-50000
Applied range
Low unloading
High unloading
High unloading
High unloading
Device size(mm)
4950*2480*4230
3700*2416*4345
3700*2416*4345
3700*2416*4345
Tray specification(mm)
1200*1000*150

1100*1100*150

1200*1000*150

1100*1100*150

1200*1000*150

1100*1100*150

1200*1000*150

1100*1100*150

Bottle diameter(mm)
Ø50~110mm
Ø50~110mm
Ø50~110mm
Ø50~110mm
Bottle height(mm)
70~320mm
70~360mm
70~360mm
70~360mm
Suitable bottle type
Glass/can/PET bottle
Glass/can/PET bottle
Glass/can/PET bottle
Glass/can/PET bottle
Operator(persons)
2
2
2
2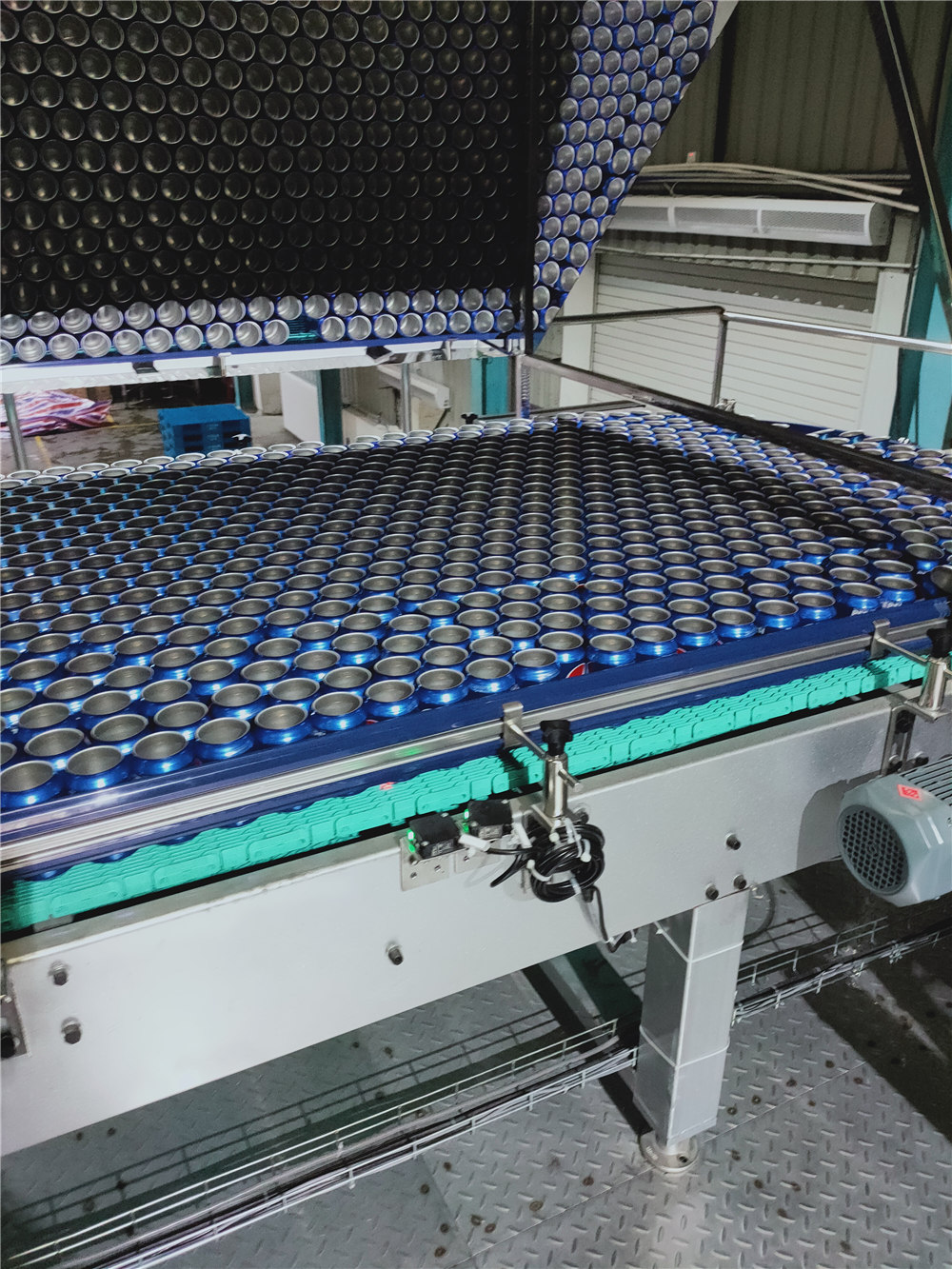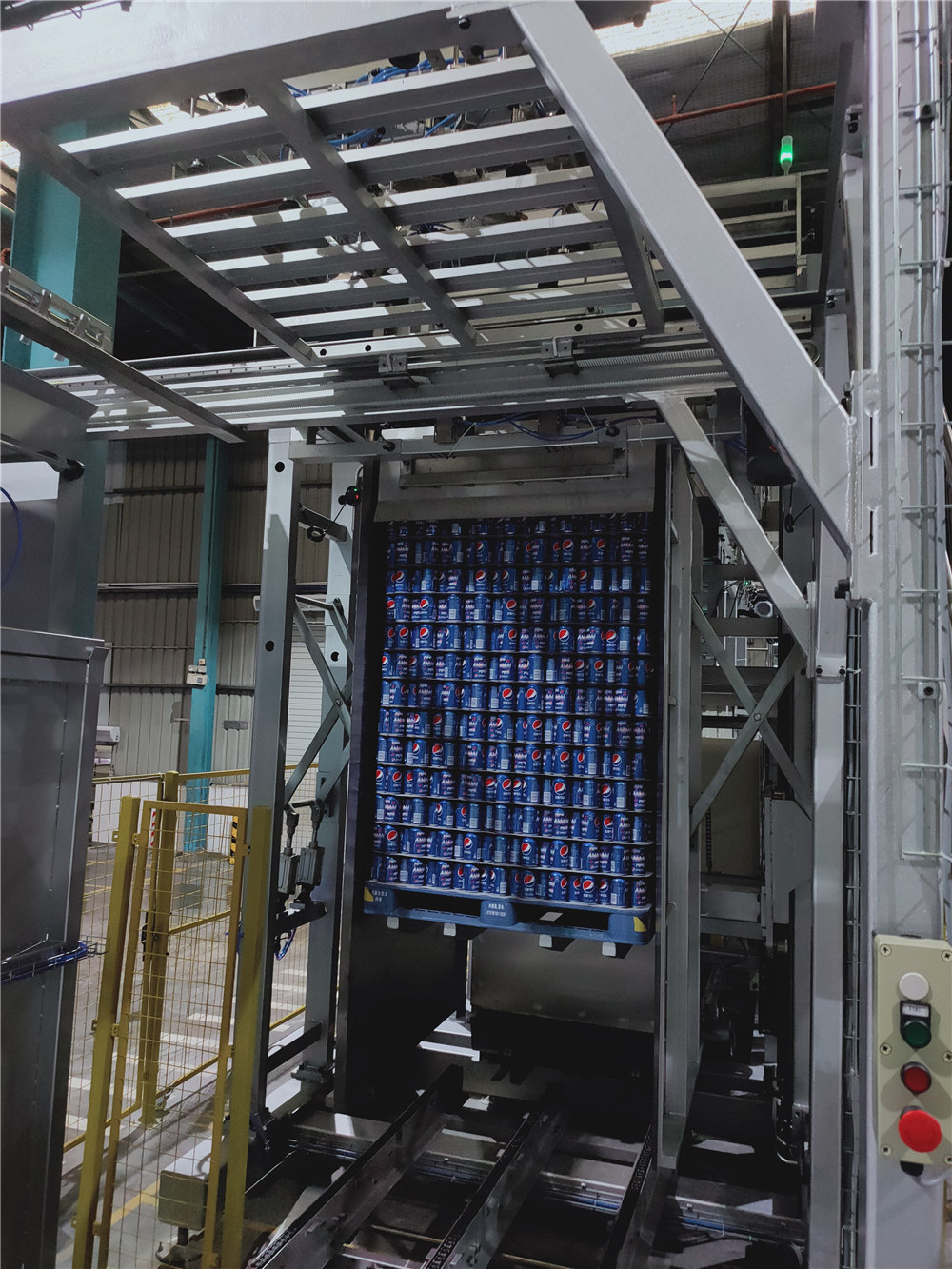 ---
---