Automatic Small Linear Filling Machine
Product Detail
Product Tags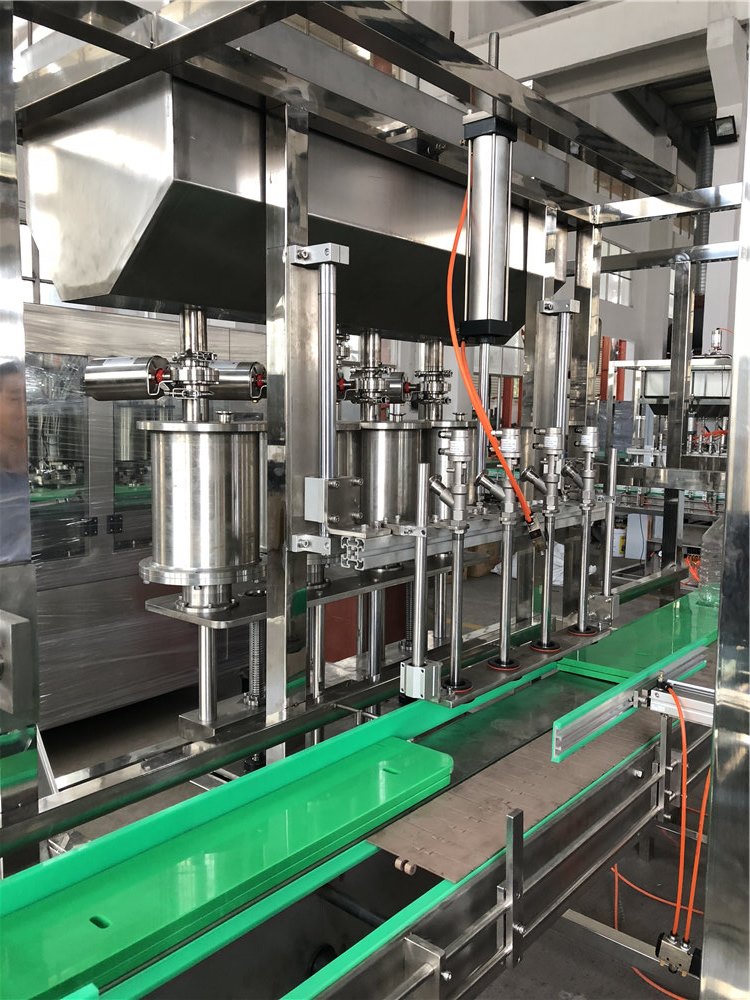 Linear filling machines are the most versatile and can fill almost any fluid. It is especially suitable for filling requirements with output within 2000BPH. According to the filling requirements of different products, we provide users with different types of linear filling machines. Used in food and beverage (water, beer, carbonated beverages, fruit juices, sports drinks, spirits, etc.), pharmaceuticals, pesticides, breweries, cosmetics, toiletries, personal care, chemicals, petroleum and other industries. The wide range of applications of linear filling machine determines its filling methods are also various, such as piston syringe, flowmeter, vacuum, gear pump, gravity filling and so on. Of course, there are many ways to cover it, such as: gland, screw cap. Corresponding LIDS can be plastic LIDS, crown LIDS, aluminum LIDS, pump head LIDS, etc.
Various filling methods of linear filling machine:
Servo volumetric piston filling
Volumetric piston filling is a commonly used and relatively accurate filling type. It can fill a variety of viscous products, semi-viscous products and large granule products. Volumetric piston filling is used when a certain amount of product needs to be filled in the container. For more accurate and flexible users, the servo-driven piston filling method is available. The operator adjusts the filling volume through the operating interface, and the formula storage function allows you to create, copy and call recipes.
Flow meter filling
The flowmeter liquid filling method provides the best method for measuring liquid flow. Can accurately detect the flow of liquid flowing through. No other filling technology offers such advanced features and advantages. Flowmeter filling systems offer tremendous cost effectiveness and a high degree of flexibility in accurate filling methods.
Gear pump filling
Gear pump filling provides a more flexible solution for a wide range of applications. Such as, oil, cream, lotion and shampoo filling materials. Due to the positive pressure and self-priming function of the pump packing, it can fill small to large volume (10ml-11000ml) of the material, change the filling amount without any manual or mechanical Settings, operation.
Peristaltic pump filling
Peristaltic pump is easy to clean, suitable for filling sterile or corrosive fluids, materials and pump components will not occur cross contamination. The pump is easy to clean and disinfect because the only part of the pump that comes into contact with the material being filled is the inside of the tube.
Vacuum and gravity filling
Vacuum bottle filling machines are ideal for filling materials of low to medium viscosity. The essence of this filling method is fixed level filling, that is, the liquid level in each container is at the same horizontal position. Regardless of the size of the container, it can be filled to a fixed level.
Filling by weight
This filling method is suitable for the filling of large volume liquid. This provides a solution for a variety of fluids that require accurate weight distribution. In this machine, the weight is controlled by a weighing sensor with high precision, and the filling ends when the set weight is detected.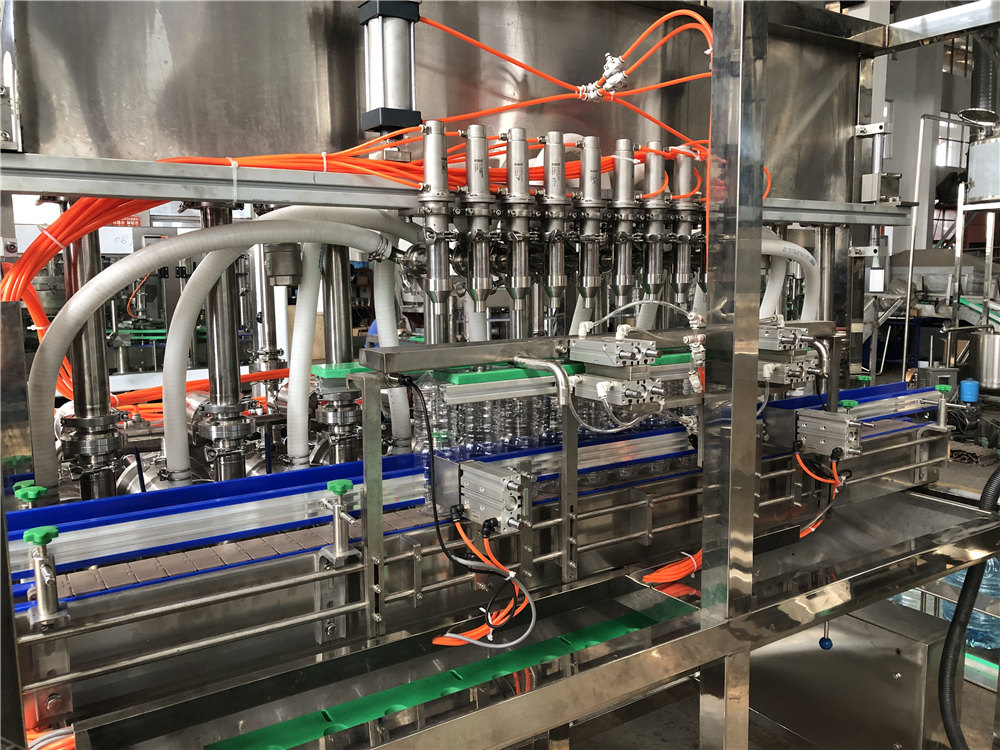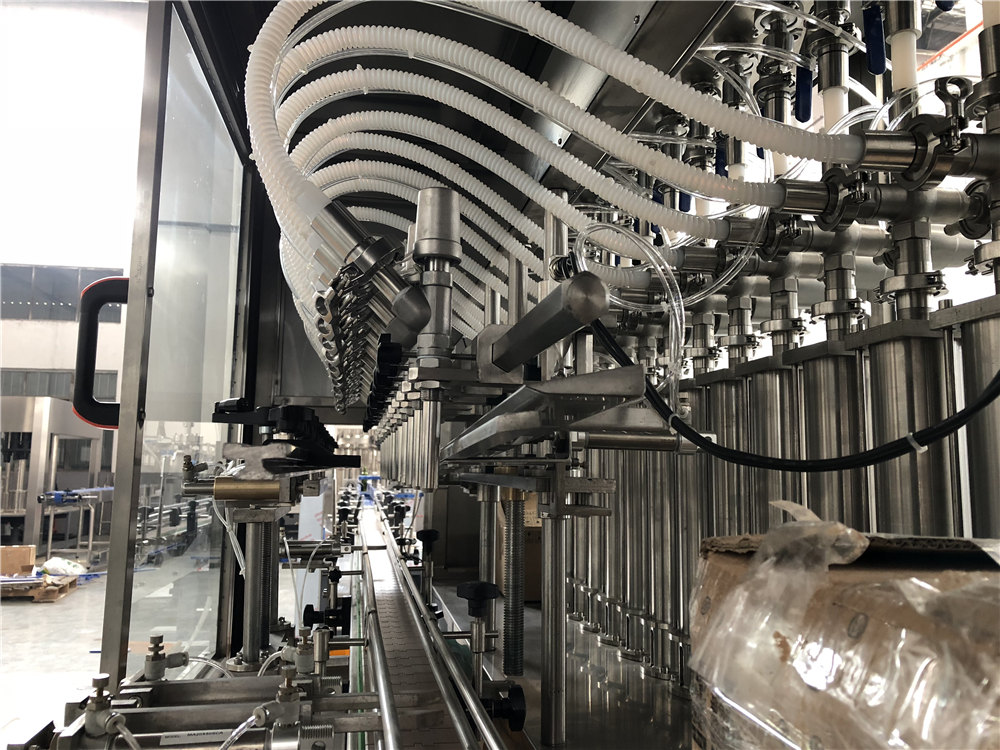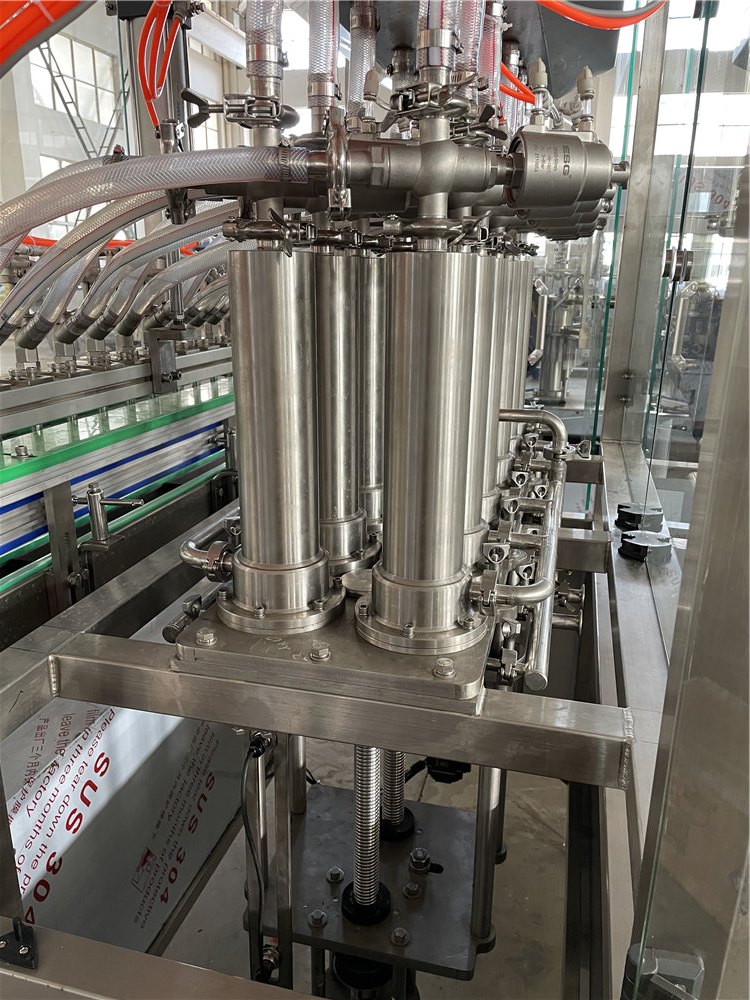 Linear liquid filling machine Features:
1. Can use a variety of media flushing container, flushing time can be adjusted at will, of course, can also use high pressure gas flushing container.
2. Conventional mechanical filling repeated filling accuracy ±0.5 ~ 1%; Electronic metering filling accuracy < ±0.5%, adjust the filling volume without stopping the machine.
3. It is convenient and fast to change the bottle type.
4. According to different materials to choose different filling methods: servo piston syringe, flow meter, vacuum, weight packing, gear pump filling technology.
5. The filling nozzle can be set to rise synchronously with the liquid level in the filling process to reduce the foaming of foam liquid.
6. The machine automatic open/close system, when the bottle into the feed conveyor belt automatically start, no bottle automatically stop. No bottle, no filling.
7. HMI real-time display of the current state and various error information, integrated failure light and alarm, to inform the operator of production errors.
8. The material channel is easy to CIP, the machine table is easy to wash.
9. After filling, the neck and shoulder of the bottle are 100% free from overflow/drip.
10. A variety of sealing methods (such as: plastic gland, plastic screw cap, etc.)
11. According to the requirements of different products and different filling speed, filling head number and sealing type can be customized at will.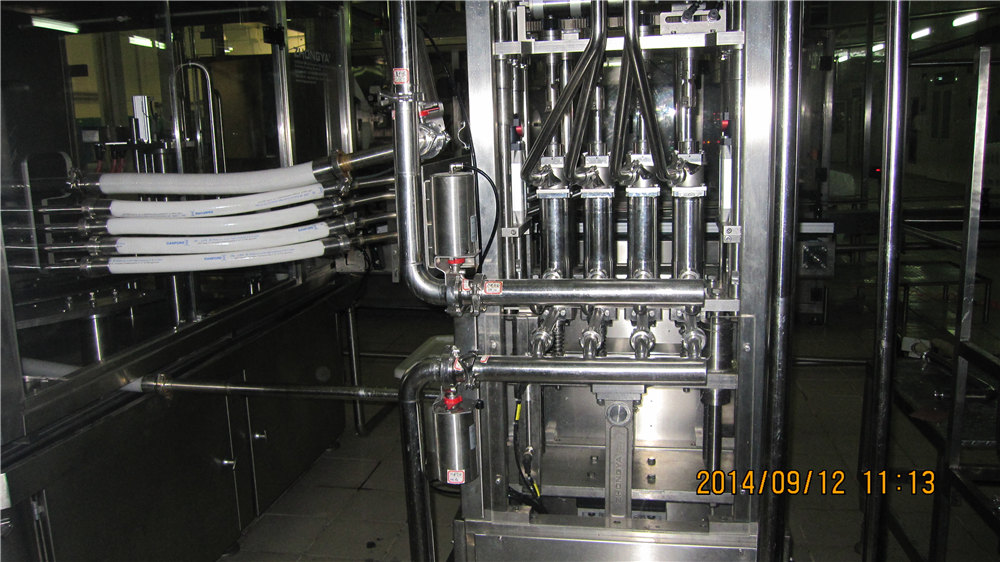 | | | |
| --- | --- | --- |
| No. | Linear liquid filling machine | application industry |
| 1 | 4/6/8/10/12/  servo piston filling machine | Condiments, oil, daily chemicals, water, drinks, etc |
| 2 | 4/6/8/10/12/   gravity filling machine | Condiments, water, wine, etc |
| 3 | 4/6/8/10/12/  gear pump filling machine | oil, daily chemical supplies, cream, high viscosity fluid |
| 4 | 4/6/8/10/12/ Peristaltic pump filling machine | oil, daily chemical supplies, dairy products, high viscosity fluid |
| 5 | 4/6/8/10/12/  flowmeter filling machine | Condiments, oil, daily chemical supplies, water, drinks and so on |
---
---